"Let us #PrayTogether for the elderly, especially those who are isolated or in rest homes and are afraid of dying alone. They are our roots. They gave us the faith, tradition, and a sense of belonging. Let us pray that the Lord might be near to them." -Pope Francis


PRAYERS FOR OUR ELDERLY & FOR FR. SEBAHAR
In communion with the Holy Father, and his beautiful reflection, today in a special way we lift up in our prayers all the elderly in our lives and those in our parish.

We also invite you to pray for our beloved Pastor Emeritus, Fr. John Sebahar, who will be in surgery today to receive a pacemaker in order to remedy some of the heart problems he has been experiencing.

If you would like to send him a get well note, it may be addressed to him at:
Rev. John Sebahar
St. John Vianney Residence
1464 Green Trails Dr., Apt. 5
Naperville, IL 60540

UPDATE ON THIS SUNDAY'S MASS
Keep an eye on your email tomorrow for the link to watch Mass for the Sunday of Divine Mercy (2nd Sunday of Easter). In addition we will include the link to Fr. David's Homily and our Sunday Bulletin. 

DAILY MASS OFFERED ONLINE AT THE DIOCESE OF JOLIET
The Diocese of Joliet is one of the many resources for participating in daily Mass. Connect to Mass at: https://www.youtube.com/c/DioceseofJolietIL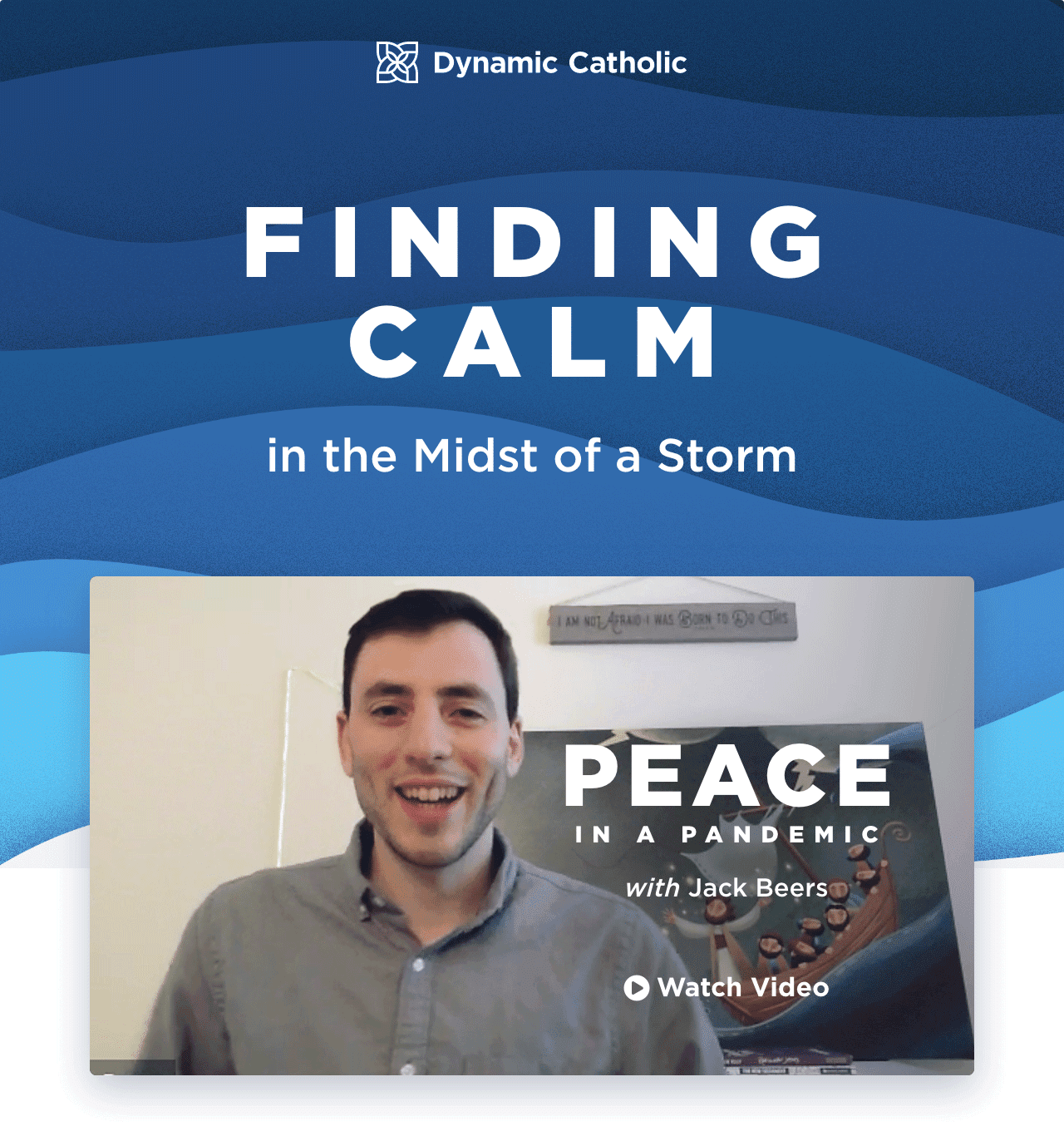 Dynamic Catholic is offering a new video, Finding Calm in the Midst of a Storm.
In it, Jack Beers discusses the importance of embracing this moment, turning to God
with faith instead of fear, and trying every day to live these four words from the Our Father:
"Thy will be done."

Watch it here: https://dynamiccatholic.com/events/peace-in-a-pandemic?utm_source=marketo&utm_medium=email&utm_campaign=dynamic%20parish&utm_content=watch%20video%20button&mkt_tok=eyJpIjoiTURCbE1UUTRPVEE1TnpBdyIsInQiOiJwejZBSmtQT0dBaFRzT1NXYUhkaG44VW5hdnFkclwvT0tzazQzUFBlRXJOSjRGWDdVTWNsR2VVRmVTUkxyYnpVZGNucDlDRlhiRlR6ZE0xSWQ4bnFpQ1NwN1U1dzlNelloZ2hjU05EbUFOZVwvZWZLRjlkaXV5ZDA3S2ZvNlRoRjc3In0%3D
FR. STEVEN BORELLO ON FACEBOOK
If you haven't yet had the opportunity, check out Fr. Steven's short inspirational videos and Bible Studies with Fr. Burke Masters on the Diocese of Joliet Vocation Office Facebook page: https://www.facebook.com/JolietVocations.

Fun Fact: Fr. Steven is quarantining with family in Glen Ellyn, so you will see our church in his videos!
WHAT TO DO ON DIVINE MERCY SUNDAY
And as we approach the weekend, learn more about extra ways to participate in Divine Mercy Sunday by viewing the video below.

Have a blessed weekend filled with an outpouring of our Lord's Divine Mercy!